3 years of research - EVOK closing event
05.12.2022 -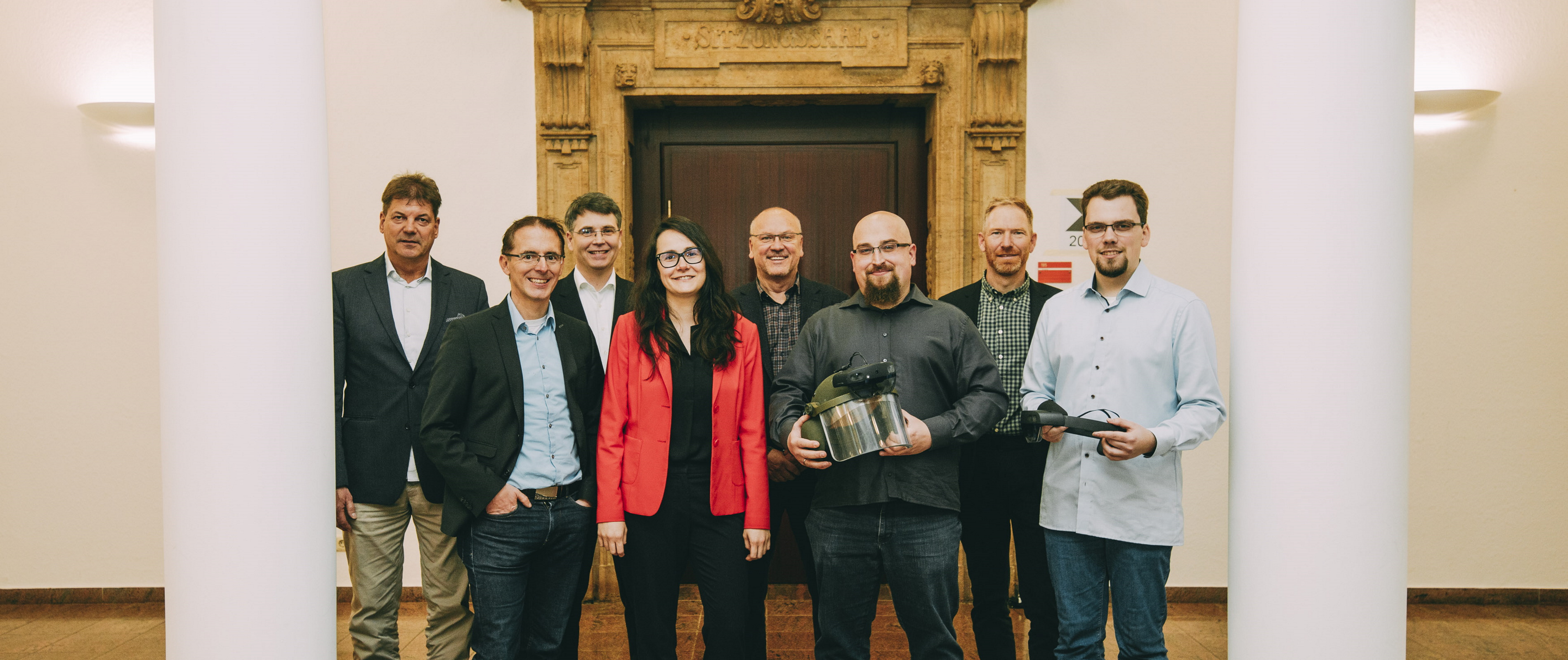 Just in time for the first door of the Advent calendar, the EVOK project also opened its doors and invited participants to a half-day event to mark the end of the project.
Participants came from various state and federal authorities, ministries of the state of Saxony-Anhalt and interested parties from industry. The project results were viewed together with great interest and the functional demonstrator was tested live.
During the breaks and at the end, exciting conversations and discussions took place, especially about the further utilisation of the results. One thing is certain for everyone: the results should be used for further work. With this decision, the team is now preparing the final work in order to tackle the next projects energetically.
(Picture: © LKA Sachsen-Anhalt)